Trailers for Sale in Massachusetts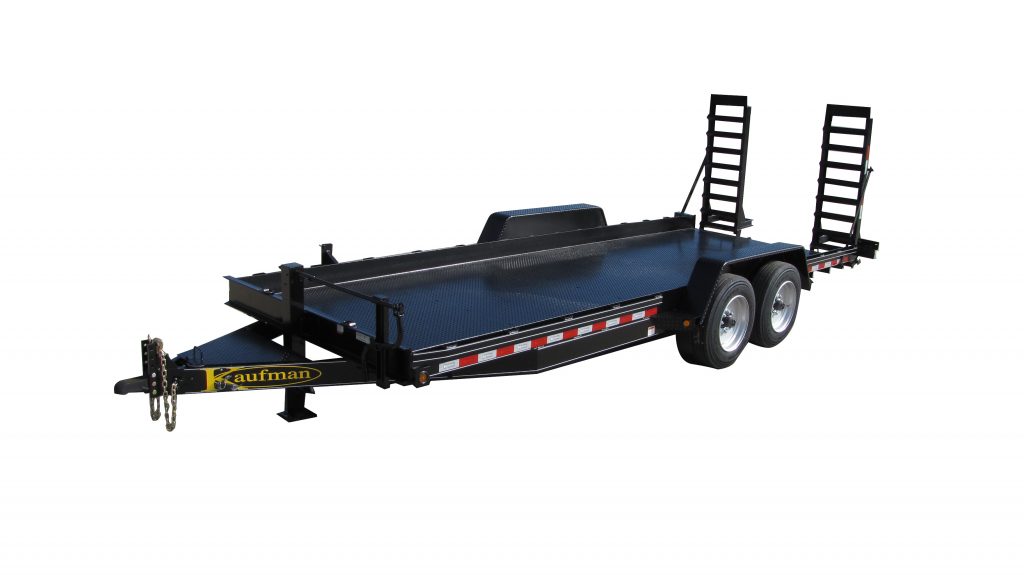 At Kaufman Trailers, we understand the importance of delivering quality trailers without breaking the bank. We take pride in offering you a great assortment of trailers at prices that align with your budget. This dedication to affordability makes Kaufman Trailers the obvious and trusted choice for all your hauling needs in Massachusetts.
Choose Kaufman Trailers today, and let us be your partner in hauling success.
A Trailer that Suits Your Needs
Our knowledgeable trailer sales team is committed to assisting you every step of the way, helping you choose the ideal trailer for any job you may have in mind. Whether you're in the market for a trailer to transport goods, equipment, or anything in between, our selection is designed to cater to various styles and product segments. From utility trailers to heavy-duty haulers, we have a trailer to suit your unique hauling requirements.
Expert Guidance, Tailored Solutions
Our team of experts is here to provide you with personalized guidance, ensuring that you find the perfect trailer that aligns with your specific needs. We understand that every project is unique, and we're dedicated to helping you make the right choice.
With our unwavering commitment to quality and your satisfaction, we guarantee that you'll receive a top-notch trailer that meets and exceeds your expectations. We take pride in being your trusted destination for high-quality trailers in Massachusetts.
Ordering a Trailer in Massachusetts
As a direct trailer manufacturer, Kaufman Trailers cuts out the middleman and dealer markups, ensuring that you receive the best possible value for your hard-earned money. When you choose Kaufman, you're dealing directly with us, which means a transparent pricing system and a simplified ordering process that makes acquiring your perfect trailer a breeze.
Your Trailers, Your Savings
We understand the importance of keeping costs in check, and that's why we prioritize affordability while maintaining the utmost standards in trailer manufacturing. Our commitment to quality ensures that you get a trailer that's built to last.
Direct-to-You Convenience
Choosing Kaufman Trailers means you're eliminating any unnecessary dealer middleman costs. We believe in a direct-to-you approach that makes your experience straightforward and cost-effective. You get exactly what you need without any added expenses.
Detachable Gooseneck Trailers
At Kaufman Trailers, we take immense pride in our detachable gooseneck trailers, designed with meticulous attention to detail and engineered for perfection. These impressive trailers have an astounding capacity of up to 55 tons, making them the go-to choice for heavy-duty hauling in Massachusetts. We spare no effort in ensuring that these trailers are built to not just meet but exceed the expectations of the most demanding hauling tasks. Their robust construction guarantees that they can tackle even the toughest jobs with ease.
Car Trailers
At Kaufman Trailers in Massachusetts, we take great pride in our wide-ranging product lineup, which encompasses car trailers capable of efficiently transporting anywhere from one to six vehicles simultaneously. Our car trailers strike the perfect balance between lightweight design and exceptional durability, setting new standards in the industry. These trailers are engineered to endure the test of time, providing you with a dependable, long-lasting solution for all your car hauling needs in Massachusetts. When you choose Kaufman, you're investing in reliability and performance that truly stands out.
Equipment Trailers
Our equipment trailers are the trusted choice for contractors and construction firms facing the most challenging hauling assignments. Whether you're tasked with transporting skid steers, mini excavators, trenchers, or any other heavy machinery, our equipment trailers are meticulously designed for unmatched durability and reliability.
Kaufman Trailers is committed to instilling the highest level of confidence in your equipment hauling needs. When you choose our trailer supply company, you're selecting a partner dedicated to ensuring your projects in Massachusetts run seamlessly and efficiently, no matter how demanding they may be.
Gooseneck Trailers
Our extensive selection of gooseneck trailers encompasses six distinct styles and weight ranges, providing you with the flexibility to discover the perfect trailer that aligns precisely with your unique hauling demands. Here at Kaufman Trailers, we're dedicated to presenting you with a diverse array of top-tier gooseneck trailers in Massachusetts, ensuring you're equipped to handle any hauling task with utmost ease and confidence.
Flatbed Trailers
Our state-of-the-art manufacturing facility produces six distinct types of flatbed trailers, each meticulously designed to provide exceptional performance and unwavering durability. With a comprehensive range of Gross Vehicle Weight Ratings (GVWR) spanning from 14,000 to 62,000, you have the freedom to select the perfect trailer that aligns precisely with your specific needs.
Our flatbed trailers in Massachusetts feature hydraulically lifted and spring-assisted ramps, ensuring a hassle-free process when it comes to loading and unloading your cargo. Particularly favored by paving contractors, our 8ft. knife-edge paver ramps can be easily raised and lowered with a simple push of a button, enhancing efficiency on the job.
Contact Kaufman Trailers in Massachusetts Today
For Massachusetts residents in need of a trailer equipped with all the essential features, your search ends here at Kaufman Trailers. Our diverse range of open trailers is thoughtfully crafted to not only meet but surpass your hauling requirements.
Whether you're located in Boston, Worcester, Springfield, or any other corner of Massachusetts, we provide open trailers that cater to your needs. Our delivery services extend across the entire state of Massachusetts.
Connect with our sales team by calling us at 866-455-7444. We are ready to assist you in finding the perfect trailer tailored to your upcoming hauling needs. Don't hesitate– make Kaufman Trailers your go-to source for high-quality open trailers in Massachusetts.