The past two weeks have shown significant progress to the office addition. Here are a few pictures that show the excellent work that is being accomplished.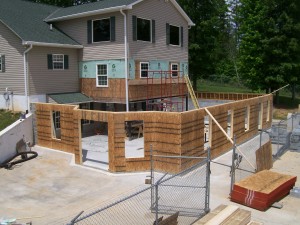 Outside walls with two windows replaced on the old part.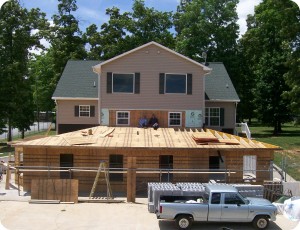 Who are the two young men on the roof?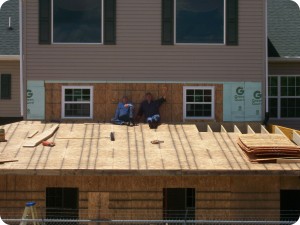 None other than Bob Wilson ("Hi, Brianna and Tyler"); and Dave Smith ("Hi, Dorcas and James").