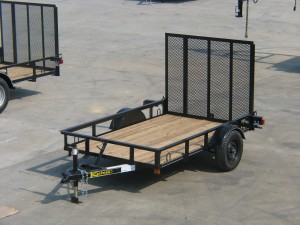 I have to tell you doing business with you guys is a joy. Wasn't sure about your 2nd plant being "no where's land Nebraska," but if it works I think it is great for the locals.
Have already had six guys climbing over the utility trailer that I got from you guys. If this keeps up I will have to charge an admission fee. Everyone thinks the ball hook up is much better than anything sold around here. It's gotten more wiggling and playing with, then I'd do to it in a year.
One guy has decided to repaint his dump trailer the same yellow, because he likes the way it stands out.
Have a great year. yes, I keep giving them your names.
Dave B.