New Office Area is Open for Business
For a few weeks now the new Kaufman Trailers office addition has been in use. It has been a wonderful change for the employees and customers, making the reception area much more inviting and comfortable. Here are a few pictures to show the excellent work performed by the talented construction crew.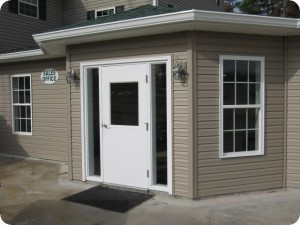 The new front entry.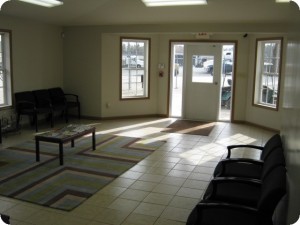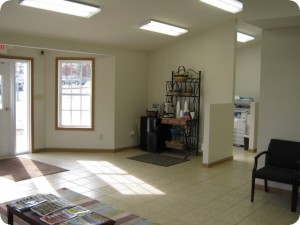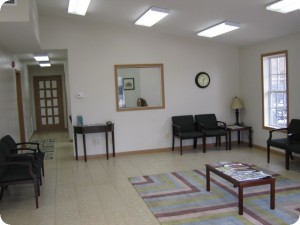 The new reception area is quite spacious with lots of natural light.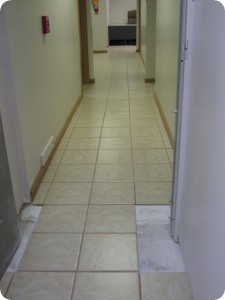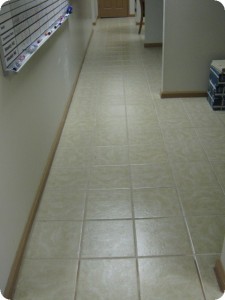 The old part of the basement was also remodeled with new tile, and a fresh coat of paint.