Office Expansion Underway
The long-planned office addition is finally getting 'off the ground', and the Kaufman Trailers office staff is eager to see and utilize the finished product. This project will make the sales office more user-friendly for the the sales department, and for the customers who visit our facility.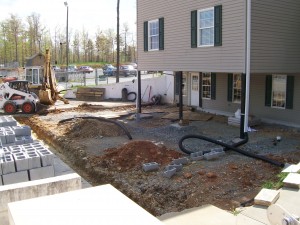 Dave Smith and Bruce Hartley digging the footer.