How to Pick the Right Car Trailer for Your Needs
A car trailer is a great tool for hauling vehicles from place to place. Car trailers come in many different sizes, styles, and price ranges. They are available in capacities to haul anywhere from one to six vehicles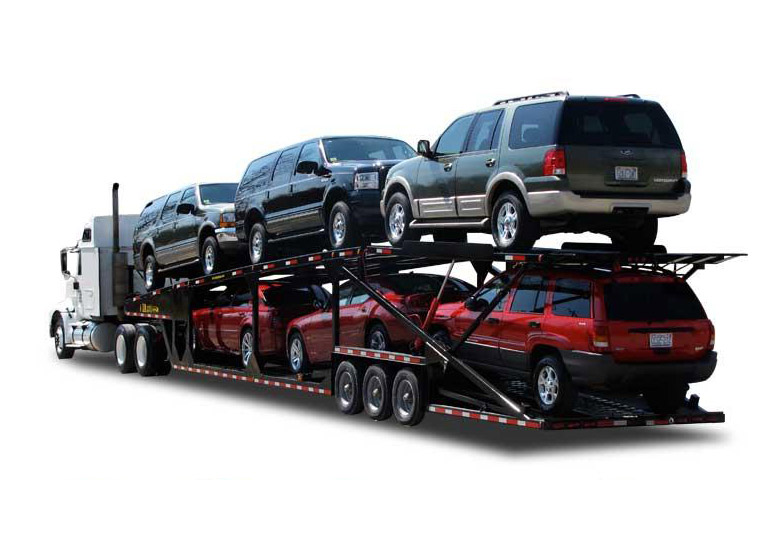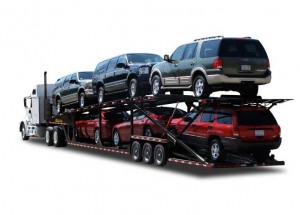 As a company that specializes in car trailers, Kaufman Trailers offers a wide range of products for the car hauling industry. But how easy is it to decide what size car trailer you will need? Below are a few frequently asked questions to help you find the right trailer to fit your needs.
How many cars do you want to haul at one time?

This is a very important first question to ask because it determines what kind of tow vehicle you will need, which is a critical choice that must be answered correctly. Safety, licensing requirements, maintenance costs, and your overall satisfaction with your hauling rig – including both the truck and the trailer are issues here. How long your runs are, the total operating cost, and anticipated revenue are factors for you to consider. Kaufman Trailers offers car trailers that can haul anywhere from one car to six cars.

What type of tow vehicle do you have or intend to acquire?

As a rule of thumb, any full size ½ ton pickup produced today is capable of pulling a one-car trailer. Kaufman Trailers offers one-car trailers in wood floor and diamond floor models. Most ¾ ton pickups can pull two cars. Kaufman Trailers offers several different two-car models, including bumper pull or gooseneck version, as well as a two-car wedge trailer. Today's powerful 1 ton duallys are very capable compared to trucks from even a decade ago. Kaufman Trailers offers three and four-car wedges, as well as a double deck four-car trailer. All of these are suitable for use with today's 1 ton diesel pickups. A five-car double deck trailer is available and is popular for today's 1 ½ ton trucks, which are available from RAM, Ford, and GM. The six-car, Max 6, is commonly pulled with a single or tandem full size road tractor.

What type of vehicles do you need to transport?

Kaufman creates durable, high quality trailers for most vehicles hauled today. Our wedge and double deck car trailers will load most cars, mini vans, and half ton pickups. For low profile sports cars, we recommend our full tilt car trailers. We also build a two truck gooseneck car trailer that is capable of hauling two full size four-door dually pickups. There is no fender interference for the extra width entailed with dual wheels. This model is also popular for hauling ambulances and can be fitted to accommodate extra length limousines with our 10' aluminum ramps and it's 12' dovetail.
Trustworthy Car Trailers Made in the U.S.
Interested in our car trailer models? Have more questions about our products? We would love to help you in any way that we can! Give us a call today at 866-455-744 or visit our website at KaufmanTrailers.com. It is our priority to help you find the right trailer for all of your needs!